Slowly but surely, I am knocking out the UFO's
This is my Girl Gnome quilt. Fat Cat Design "Here we Gnome again" This is my "girl" version. Notice the little added pieces of lace and trim! There are pieces from Jen's Wedding dress!
It was fun to do... but feels so good to have it DONE!
[u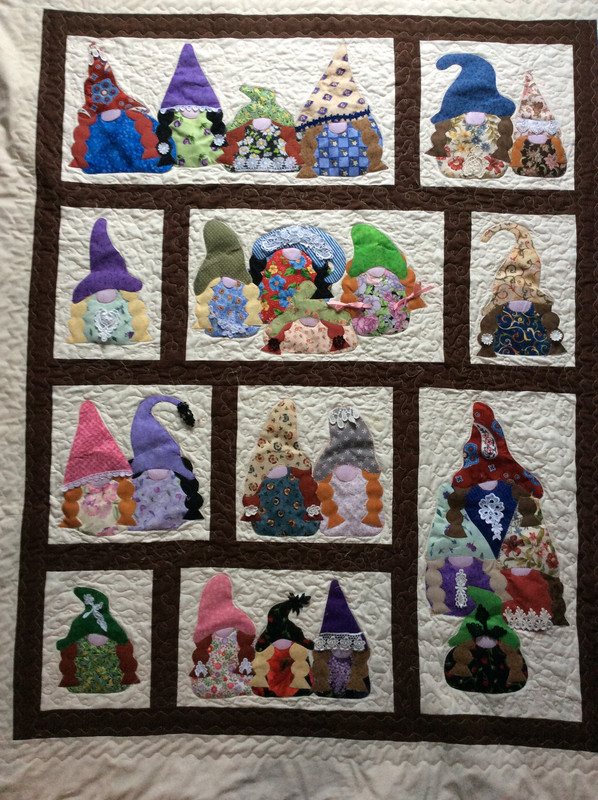 rl][/url]