Welcome to the new Quilt in a Day community pages. Please use your old username and password to log in. If you forgot your password, you can reset it from the log in page. If you have questions about how the new board works, try the FAQ link above.
Posts: 11327
Joined: Thu Jan 25, 2007 5:43 pm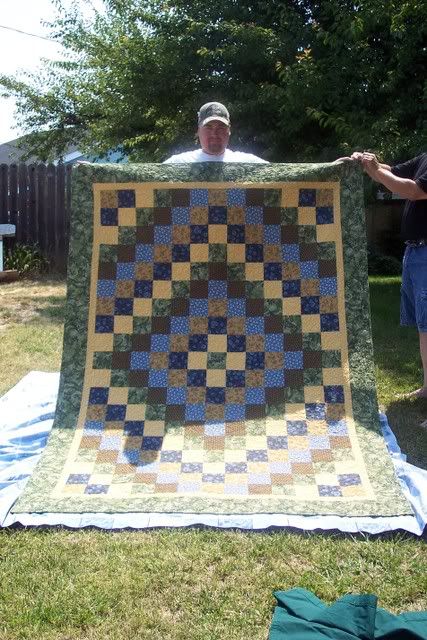 This is my Trip Around the World. Son claimed it and took it home a couple years ago.
Have a great day! Valerie
---
Posts: 7335
Joined: Mon May 12, 2008 5:38 am
Val, this is beautiful!! I love your colors!

Joanne
---
Posts: 8619
Joined: Sat Jan 06, 2007 2:18 am
Wonderful choice of colors!! Really make the quilt!!

Sue
---
Posts: 1600
Joined: Sat Aug 11, 2007 8:22 am
The colors are very nice.
---
Posts: 1706
Joined: Tue Jan 23, 2007 3:28 pm
The colors are wonderful The whole quilt is beautiful.

Jo Ann
---