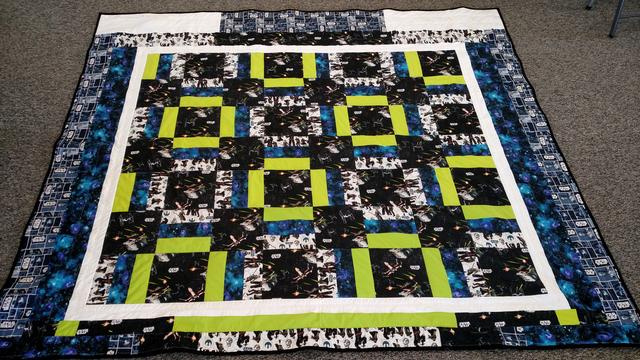 This is king size and a gift for my son (Huge Star Wars Fan). Same pattern I used last year for grandson's graduation quilt.
Last Christmas, I made two pillowcases for this son. When we got back to Illinois last spring I saw that he really needed a quilt to go with those pillowcases.
So this is my results.
Thanks for taking a peek.
Vel