I will try to share what I learned about adding photo to our posts. First you have to follow the previous instructions to upload your photo with correct size through the post image link.
Once you have copied it to your clipboard, then you can work with the following steps.
When you click "reply" you will find an icon above smilies: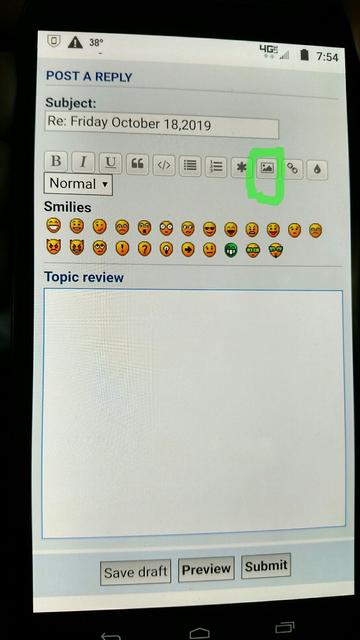 Next:
I will edit this to add steps.
I zoomed in and made it easier to paste by adding one space between.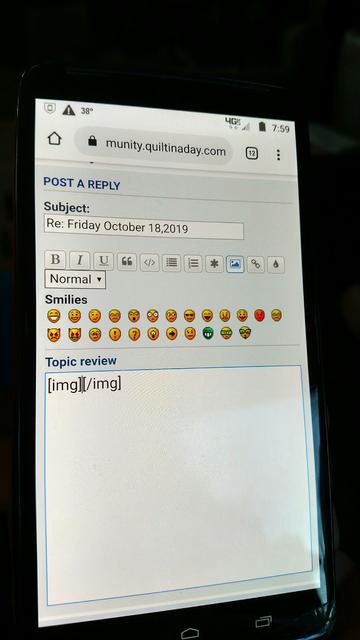 Then I carefully press and hold in that space and paste the info from the clipboard.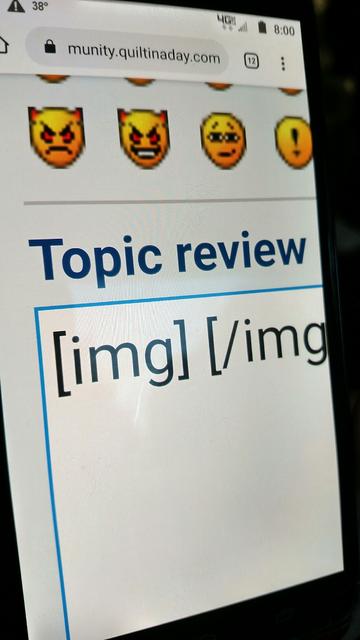 Then remember that we added the extra space. I zoom in again and remove that space.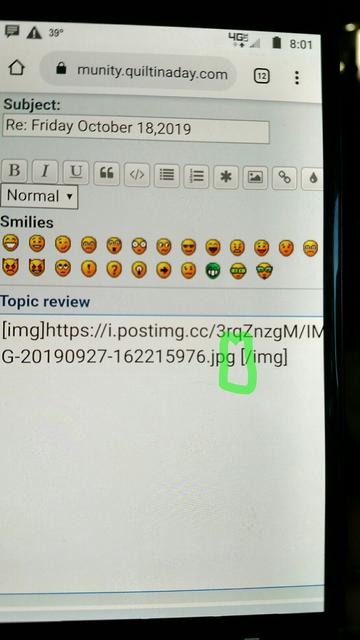 I have tried to share these screen shots to help explain.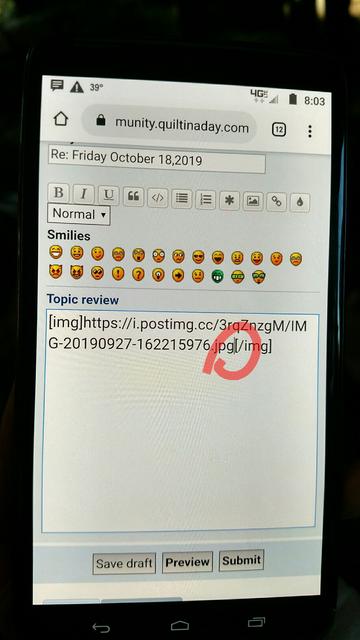 It's important to remove the space you added before you submit your post.
I hope this helps you.
Velda