It's kinda crowded in my little sewing room, so it's not a very good picture.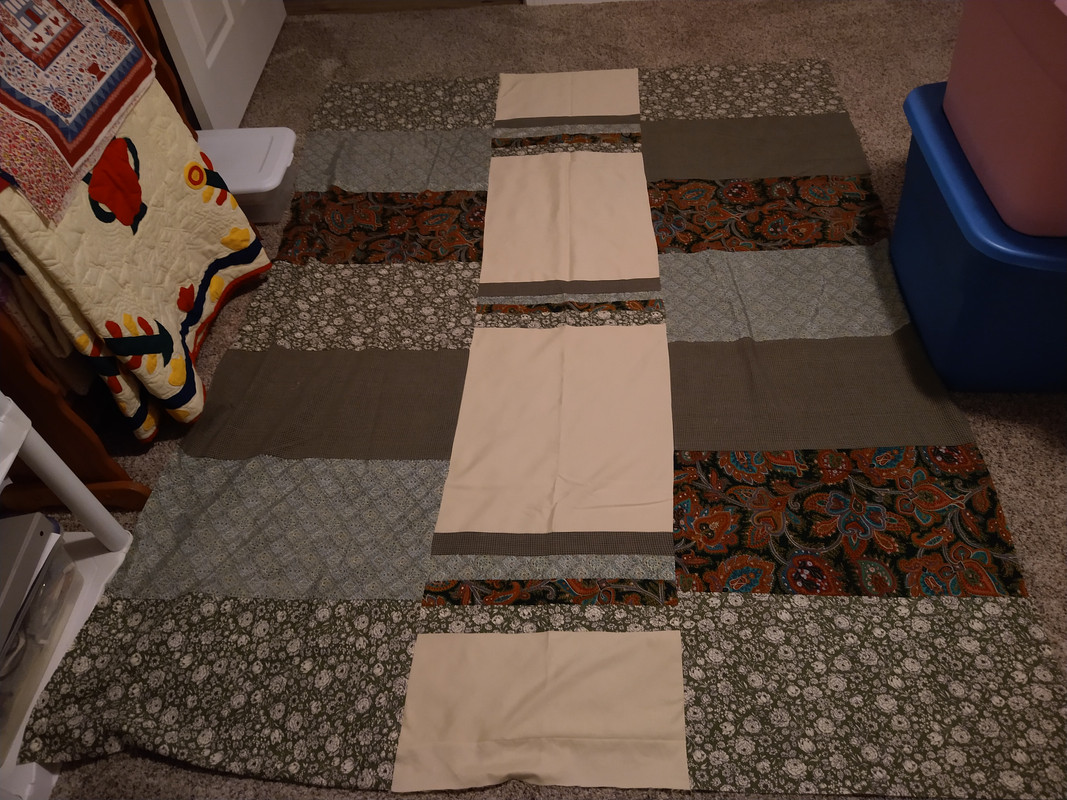 Center is a piece of an old sheet which was cut and pieced for the backing.
Scrapes left after cutting the rectangles was sewn to the sheet to add some color to the center piece.
It was fun to put together and quick to finish.
Edited Friday to add another picture: 1/27/2023: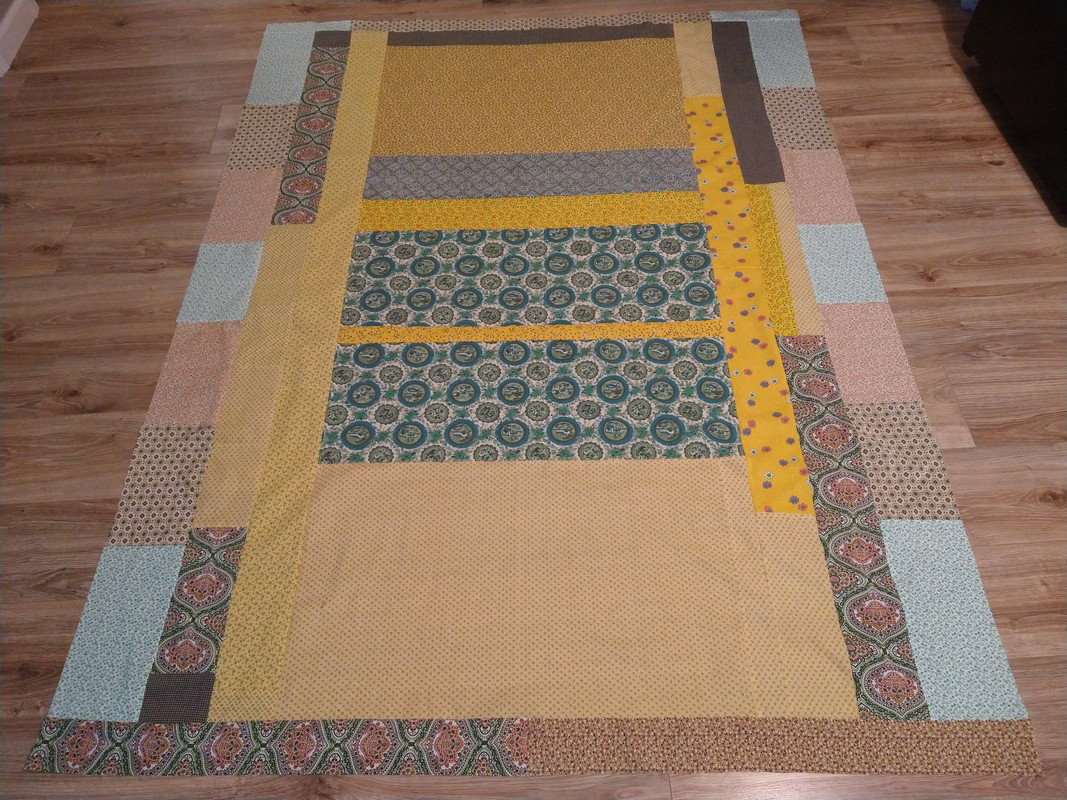 This one is very scrappy. Shows how we take the fabric donated and cut what we can from the pieces. Some are odd shapes and have to be squared up. Pieces show that someone maybe had sewn a shirt or dress, etc. We use what we have. Most quilts end up in countries like Ukraine. Places that need warm and comfort.
Thanks for taking a look.