Here are the pictures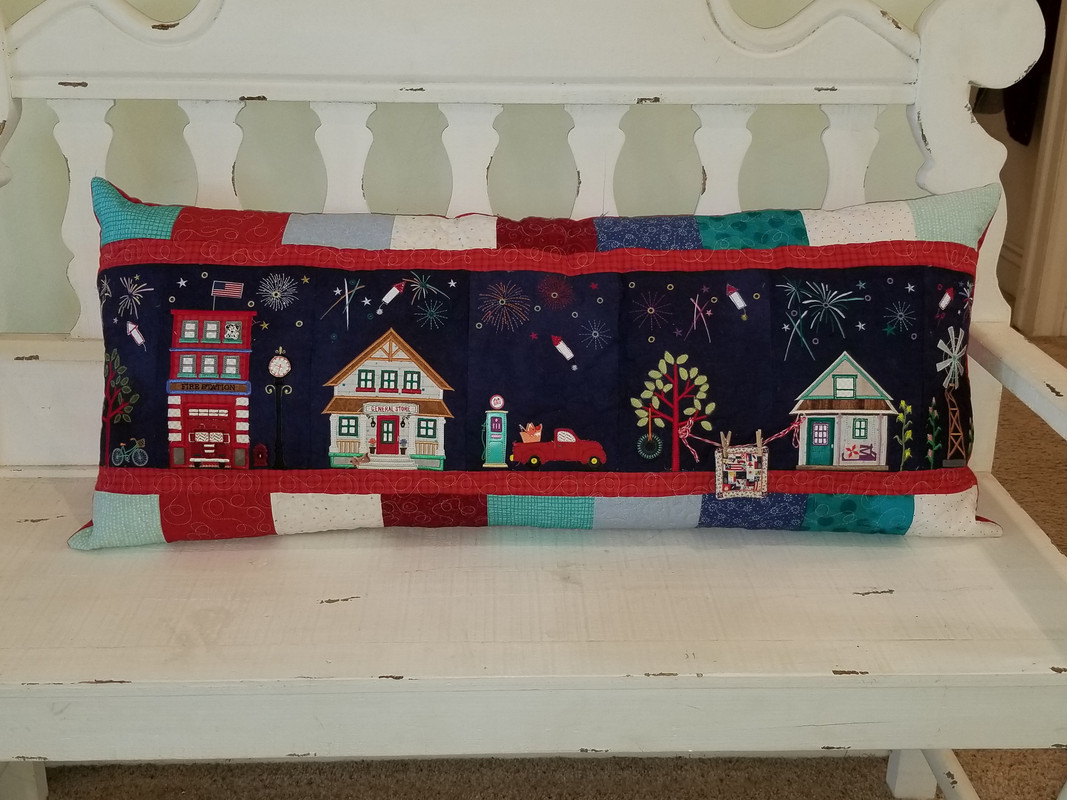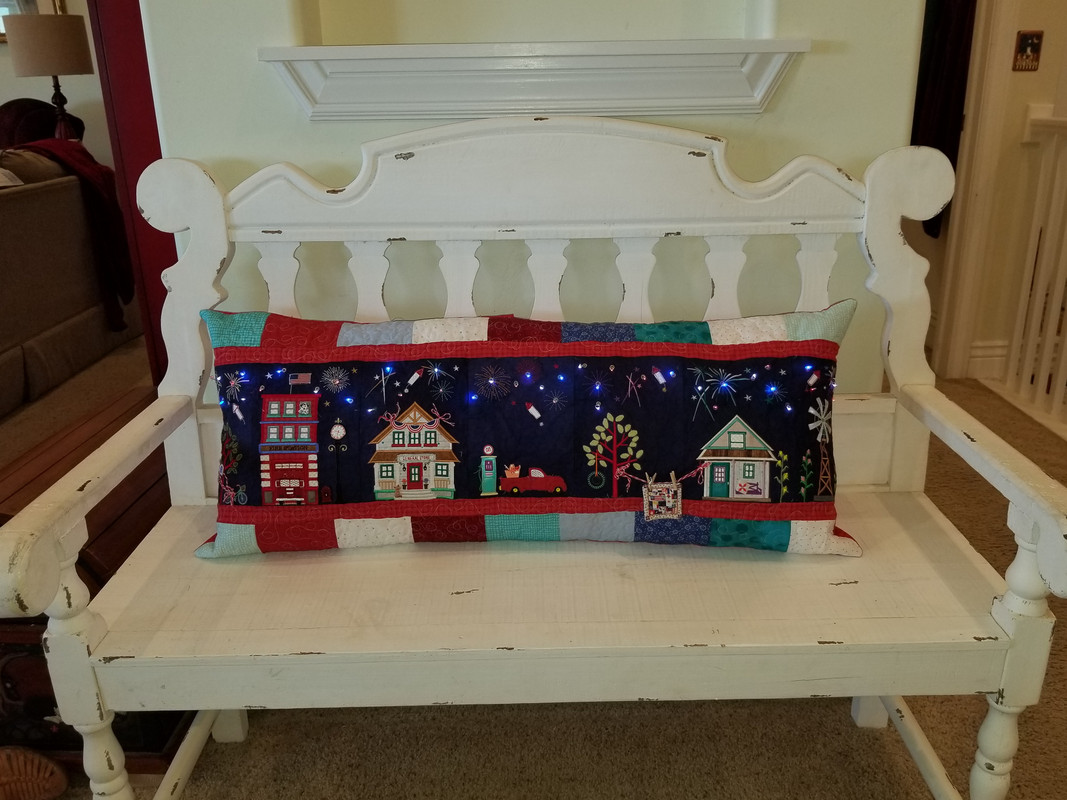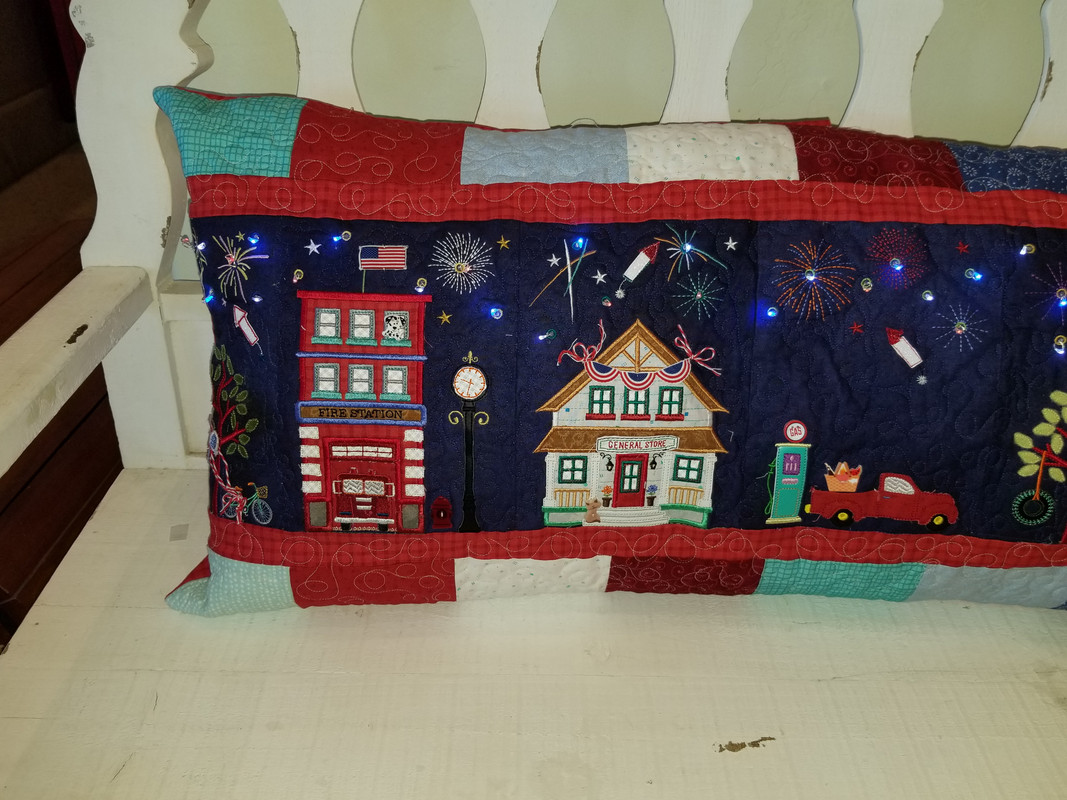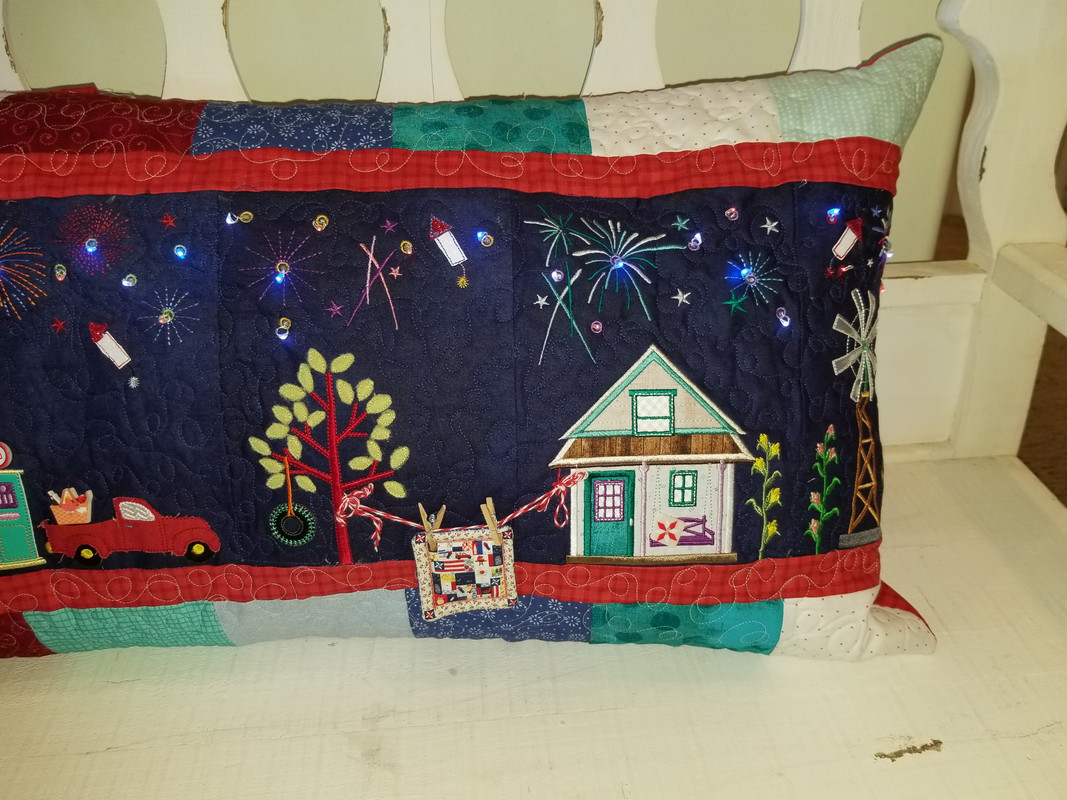 https://i.postimg.cc/bJwHZsfD/20220704-140242-1.jpg
[/img]
So here is the pillow - the ends didn't quite show up, by the curve of the pillow, but they are a tree with a bike and the other end is a windmill. Now for the rest of the story! The first picture is the one without the lights, the other pictures have the lights, which are hard to see in the pictures.
I put the original picture of the pillow in, without the lights as I thought I would say, its finished. No, I relented and put in the lights. The other pictures have the lights installed.
They only work because I have a electrical engineer for a sweetheart! You see, as I was putting the pillow form in the cover, I broke one of the wires that connect the LED lights. Each light take two wires to make the circuit to light the LEDS, so by breaking one wire in half, half the lights didn't work. So Michael patiently stripped the insulation on the broken wire and reconnected them together to make the circuit complete. Did I tell you the size of this wire, try the thickness of a human hair - I am not kidding! So when I say patient,I meant patient! This pillow form will say in this cover and I will buy another to swap out. The wires are just to delicate to take any stress.
All in all , it was fun to learn something new that my sewing machine can do. There will be more learning curves as I play with all my machine can do. Now on to find the button that will do the dishes or the laundry for me - it must be there somewhere! LOL!
Thanks for looking
Jana