Welcome to the new Quilt in a Day community pages. Please use your old username and password to log in. If you forgot your password, you can reset it from the log in page. If you have questions about how the new board works, try the FAQ link above.
Posts: 11863
Joined: Sun Jan 21, 2007 5:23 pm
Hi Girls
Wish I could take the credit for this beautiful quilt... But here is Lois's DWR
Isn't it gorgeous!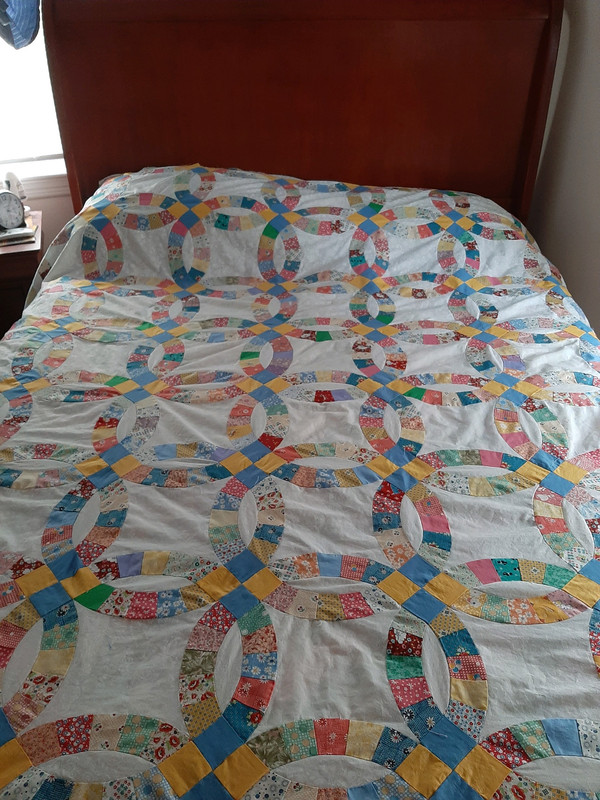 ---
Posts: 14678
Joined: Mon Dec 29, 2008 6:42 pm
Yes, yes and yes! It is a beauty!
---
Posts: 17763
Joined: Sat Jan 06, 2007 6:58 pm
Absolutely gorgeous Lois. A beautiful work of art.
Lori

---
Posts: 4437
Joined: Sun Feb 10, 2008 5:21 am
Lois, it's gorgeous
Hope to do one someday.
---
Posts: 7187
Joined: Thu Sep 06, 2012 11:52 am
I love it, Lois! Fabric variety is perfect!
HUGS,
Vel
---
Posts: 30974
Joined: Fri Sep 28, 2007 2:46 pm
Wow Lois, that's the perfect DWR. The colors are perfect. I love it
---
Posts: 21399
Joined: Mon Jul 07, 2008 4:01 am
LOIS, your DWR is absolutely amazing! You did a spectacular job on it. What a labor of love this is.

mary z
---
Posts: 691
Joined: Wed Jul 10, 2013 3:19 pm
Lois what a beautiful quilt! Truly a labor of love!
---