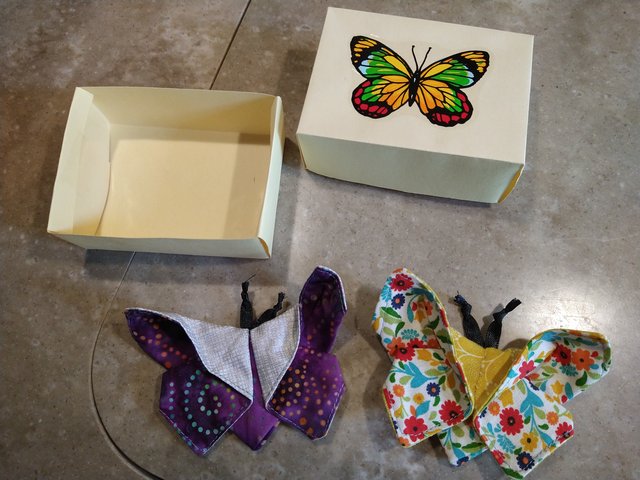 This pattern was shared by our Katy on Facebook. I have a good friend who loves butterflies
. I just had to try this to make a couple for her to pin on a jacket or bag.
I know I will make more sometime. Love the pattern.
And: the gift box is homemade, too. Google Gift boxes from greeting cards. It's also very fun and easy. I didn't have a used greeting card available, so I made mine from a notebook divider page. It turned out to be a good thickness.
The butterfly on the top was a page of decals that were tucked inside a used book that was given to me. Didn't know when or where I could ever use them. They were just too pretty to throw in the trash.
Thanks for taking a peek.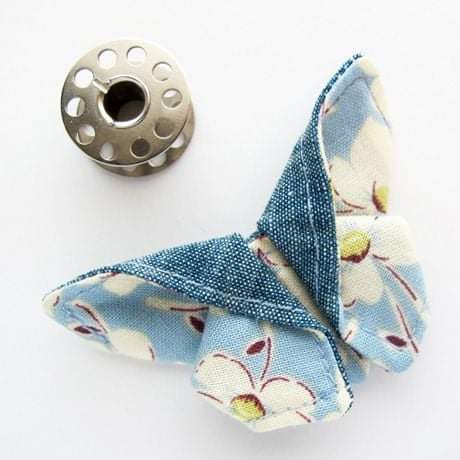 This is the picture from internet
http://quiltingdigest.com/create-beauti ... om-fabric/
Here's the link if you want more info.