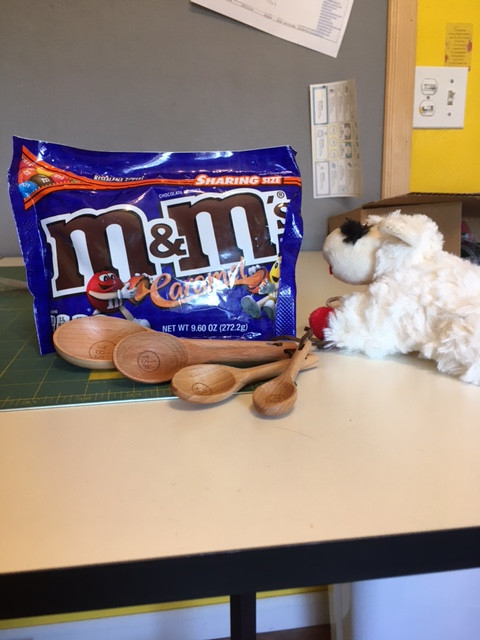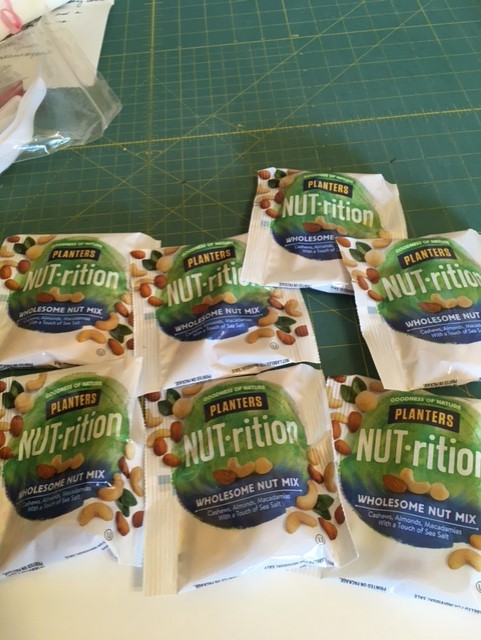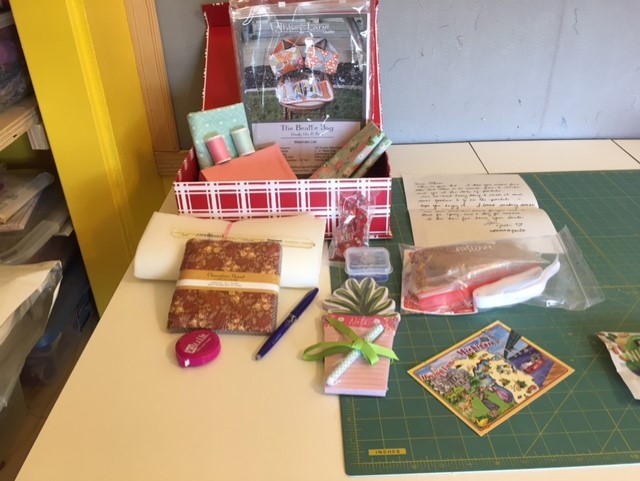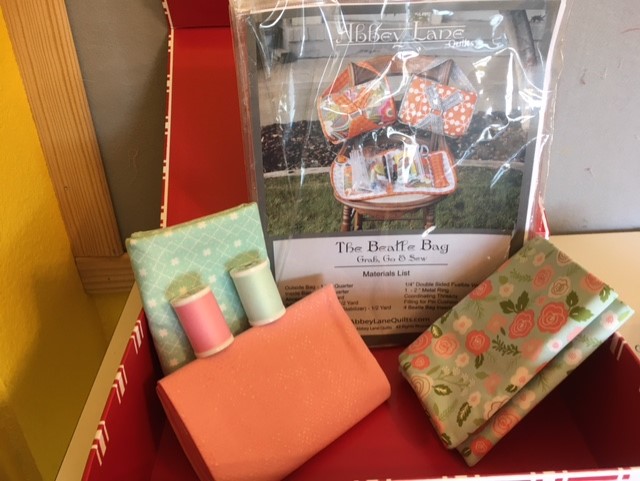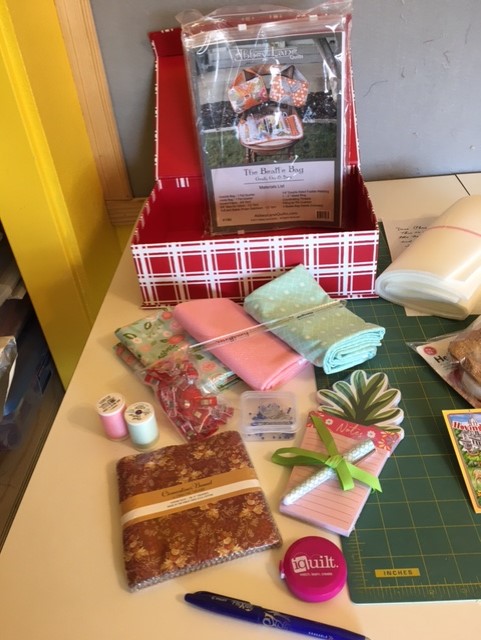 My Santa was Judi, I have to say I was completely taken by surprise. First, she paid off the bribe she sent to Jerry some adorable measuring wooden spoons, he was shocked and just loves them, he also got some caramel m&M's. She sent a toy to Moose, it's an adorable sheep. Moose would have it unstuffed in a second so I am keeping it along with my other treasures in my sewing room.
Then there were snack sized bags of mixed nuts. Not sure if she meant that I was nuts, but they are really good.
I received a tape measure, a note pad, some clips and a fixon pen and a cute charm pack. and the wonderful kit is to make a take along tote with zippered pockets to take all your goodies to class. and it has a pin cushion attached. the fabric to make it is really pretty,
I have never seen the spongy foam stuff to put in the tote in place of batting but it is really neat.
Gosh Judi, you really put together a very cool kit. It really looks fun.
If anyone is interested it is by Abbey Lane Quilts and called The Beatle Bag. it really is cool
Thank you Judi, you have been a special person in my heart for a long time. Love you, Chriss