What a beautiful beginning to the Fall Season!!
You all stitched up some very pretty blocks that will make a couple of laptops for someone very special
CONGRATULATIONS go to our September WINNERS!!!!!!
Valerie and Flo
Hello EVERYONE and WELCOME back to the MONTHLY LOTTO!!!! Come JOIN the FUN!!!!
1st things first - Have FUN but above all PLEASE Read ALL the Information provided. Thanks
I LOVE this time of year when we can connect the Lotto with the Secret Santa's if you choose.
If you would like me to send your WINNING blocks to your Secret Santa PLEASE PM me with your information. This Month we will be stitching ...
Block: QIAD "Free Pattern" Cracker Box
Pattern Tutorial:
https://www.quiltinaday.com/freepattern/
Colors: Vibrant Fall Fabrics
Background: Light/Med TOT's Creams, Light Tans or Mini print like Polka Dot Fabrics
**** NO WHITES
**** NO SOLIDS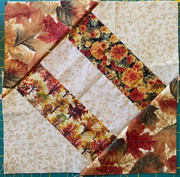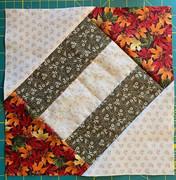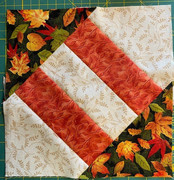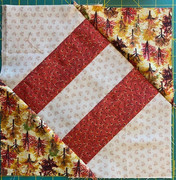 HAPPY STITCHING!!!!!!
WHEN YOU ARE FINISHED - - -
* Each of the Blocks are = 9.5" /9.25" unfinished blocks.
*** Mine are 9.5" because I cut my triangles at 5.75". Better bigger than to small
* Please MEASURE to check the block size - BUT DO NOT SQUARE THEM UP
* Make sure you correct anything that is off before you send.
* Attach a name label to the FRONT TOP CORNER
*** BLOCKS are DUE TO ME by WEDNESDAY the 30th. Please mail with a tracking if you can.
WAYS to EARN TICKETS
* 1 ticket = Signups
* 1 ticket = Share a picture of your block
ARRIVED - - -
TeresaK - Teresa ... 4 blocks
Maryq - Mary ... 10 blocks
WeSignificant - Valerie ... 15 blocks
FlorenceM - Flo ... 8 blocks
MePeace2 - Katy ... 7 blocks
Total blocks received - 44!!!! So we will have 2 winners!!!!!
Please let me know if you have any questions. FB gets to me the fastest
Come ENJOY the FUN!!!!