Welcome to the new Quilt in a Day community pages. Please use your old username and password to log in. If you forgot your password, you can reset it from the log in page. If you have questions about how the new board works, try the FAQ link above.
Posts: 643
Joined: Wed Jul 05, 2017 8:47 am
---
Posts: 80
Joined: Sat Jan 12, 2019 8:47 am
Hey, perfect idea. I was going to skip April since I have a lot going on. I'll TRY to jump back in for May. I have something in mind

Have a great evening everyone!!
MaryGoRound
California
---
Posts: 9275
Joined: Sun Feb 10, 2013 12:44 pm
oooI may be able to da some may blocks. I have some accuquilt flower dies want to play with

no cutting just plug in and run die through:)
Mary count me in for may

Izzy

izzy
---
Posts: 5928
Joined: Thu Sep 06, 2012 11:52 am
This idea sounds interesting. May try and see what I can dream up.
---
Posts: 10682
Joined: Thu Jan 25, 2007 5:43 pm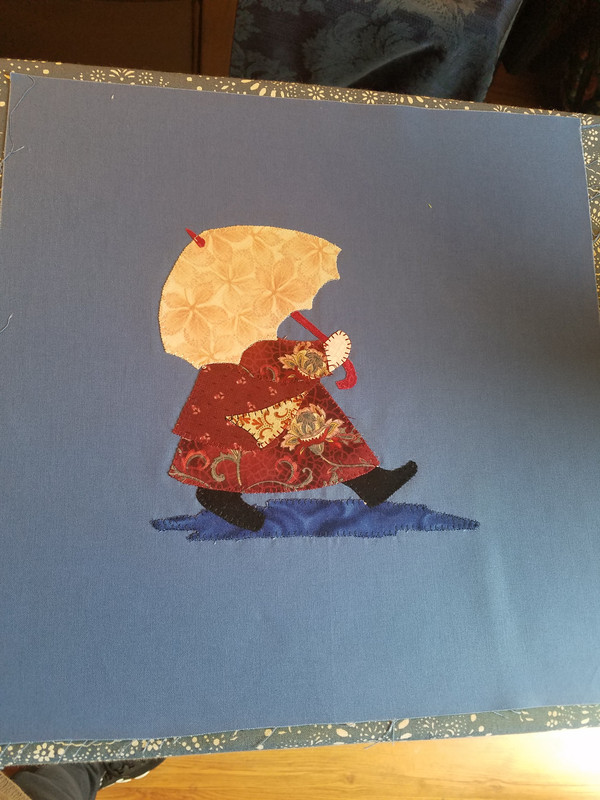 I tried, applique not my strong point. But I will send.
Have a great day! Valerie
---
Posts: 10353
Joined: Fri May 04, 2007 6:23 pm
VAL....She is so cute!! She will be perfect for our "rain" LOTTO.
Have Fun,
Linda S / OASIS
---