Welcome to the new Quilt in a Day community pages. Please use your old username and password to log in. If you forgot your password, you can reset it from the log in page. If you have questions about how the new board works, try the FAQ link above.
Posts: 3737
Joined: Wed Mar 10, 2010 1:09 pm
Congratulations everyone!! Some wonderful quilts are in the making!!

hugs all!! xxx J xxx
---
Posts: 16
Joined: Wed Feb 01, 2017 8:05 am
Here is my completed quilt using the gifted blocks from one special person in the Lotto group. Look for your block! thanks, rick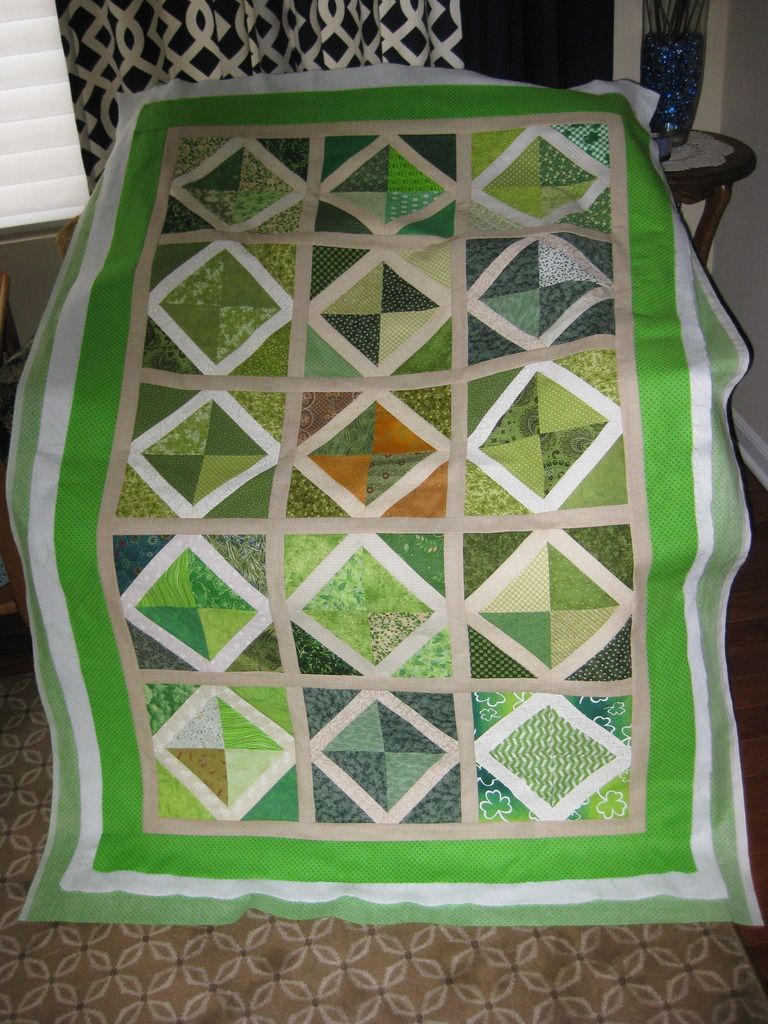 ---
Posts: 9150
Joined: Thu Jul 10, 2008 1:32 pm
Sonya asked me to let you all know that she received her blocks and LOVES them. She says THANK YOU!!!!
She will post a message when she gets some computer time. She is very busy with family life at the moment.

Rick - WOWsers!!! Another FABulous Quilt!!!! I LOVE all those greens and even the lone golden beauty has found a lovely home.
Thanks again for joining us. A pleasure to have you sharing your gift.
---