MaryRose stitched together a beautiful quilt using her WINNING blocks from the Quilt in a Day January Lotto this year.
Happy Dance for her because this is the first quilt stitched together in her new Quilting Solace Room and she is keeping this one for herself. Yea!!!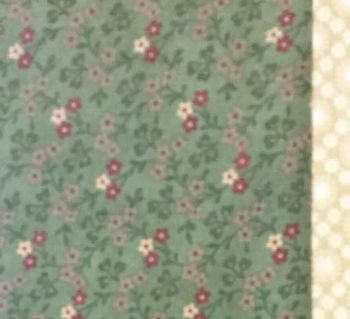 ************************************************************
THE TIME IS HERE for the HAND OF THE PICKER to PICK THE WINNERS!!!
We had a FABulous month. You all stitched some BEAUTIFUL blocks that will make delightful quilts or whatever you decide to make with them.
ALL TOTALED was 42 Blocks divided by 4 winners!!!
CONGRATULATIONS go out to ........
Purrfect-Lady - Mary
Rosebud3 - MaryRose
Xochitl - Ysabel
FarmChick - Miriam/Chickie (7 blocks will be mailed to Tina with the blocks designated for the Comfort Quilt Project)
***************************************************************
WELCOME PALS to a BRAND NEW YEAR of LOTTO FUN in 2017!! Can you believe it - 2017 - I am just flabergasted at how time flies!!
Here is the TWIST: I know many of you LOVE to help Philanthropic Projects. I am hoping this year the Lotto can help. This is a choice: To make 1-2 extra blocks for the Comfort Quilts Project during these months - January, March, May, July, September, November. Many hands make it easier for others to complete a quilt and I Thank You in advance for all who embrace this project. Remember this is a choice.
5 REASONs TO JOIN?? (1)IT IS FUN!! (2)Never any pressure. The choice is always yours as to how many blocks you have time to make (3)It is a great place to practice and get ready for joining is a Swaps Thread (4)It is FUN TO WIN and/or see a PAL WIN and be able to make a quilt that will be loved and hugged or use in any way you choose and (5)If you make a block to keep you could have a Sampler Quilt at the end of the year


ARE YOU READY to RING IN THE NEW YEAR??????
* BLOCK: LOG CABIN block
******* There are 2 ways you can make this block. #1 or #2. Either way will work. By making a test block you will know which way will be the best for you.
(1) If you cut all strips at 2.25" and your seam allowances are consistent then your block will be an un-finished 12.75". The winners will then take off 1/8" on all sides to square the blocks to 12.5" unfinished blocks before stitching together.
(2) If you do the above BUT cut your last 4 Outer strips at 2.5" then your block will measure 13 3/8".
* COLORS of TESTED PRE_WASHED FABRICS:
CENTER SQUARE - Rich Yellow TOT
STRIPS - Red (if you have it) or YOUR choice of Color.
Light/Medium - PRINTs and/or TOT's. If you have Red/White or White/Red Prints (or any other color) like in the Sample picture please use them first.
If you do not have the above fabrics then please use a combination of Prints and TOT's in Reds (or any color if you do not have Reds) along with Whites and Light Creams.
You will have a dark side and a light side as in any Log Cabin.
BEFORE MAILING---
* DOUBLE CHECK to make sure your blocks are the correct 12.75" Square
* PLEASE, PLEASE DO NOT SQUARE UP YOUR BLOCKs
* Place your Name Tag/Address label in the FRONT UPPER LEFT CORNER
* Place ALL blocks in ONE Plastic Bag
* Send $2-3 to help with shipping blocks to winners. Any money left over from that month always goes in the Kitty Bank to be used for Free Months.
* ALWAYS MAIL with a TRACKING NUMBER
WAYS to RECEIVE your WINNING tickets ...
* 1 ticket = Let me know if interested early and you send blocks
* 1 ticket = for all 12.75" (or) 13 3/8" Blocks
* 1 ticket = if your blocks reach me by the 27th - BUT YOU ALWAYS have until the last day of the month to get them to me.
EXTRA TICKETS
* 1 ticket = a Tip in stitching Log Cabin blocks easier for you
* 2 tickets = make at least 2 blocks for a Comfort Quilt. I will also let Chriss and Tina know to give you a ticket for the Mystery Box
** Any questions please ask


DELIVER'dd
TeresaK - Teresa ... 3 Lotto; 2 Tina
Purrfect-Lady - Mary ... 3 Lotto; 3 Tina; Tip
Shelly322002 - Jacquie ... 6 Lotto; 2 Tina; Tip
MEPIECE2 - Katy ... 2 blocks
FarmChick - Miriam/Chickie ... 6 blocks
Prairiewillow - Sonya ... 5 Lotto; 2 Tina
Xochitl - Ysabel ... 4 blocks
rosebud3 - MaryRose ... 12 Lotto; 12 mailed to Tina; Tip
JAYKAY - Joyce ... 2 blocks; 12 were mailed to Tina
MAILED ---
grannysparlor - Pat ... 4 (I have not received Pat's blocks or heard from her in the past few days and it is the 31st)