Welcome to the new Quilt in a Day community pages. Please use your old username and password to log in. If you forgot your password, you can reset it from the log in page. If you have questions about how the new board works, try the FAQ link above.
Posts: 17128
Joined: Sat Jan 06, 2007 6:58 pm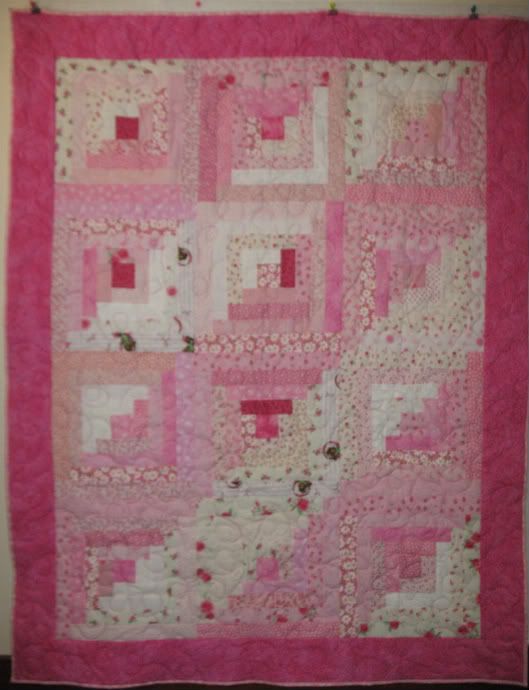 Completed and sent out today.
Lori

---
Posts: 270
Joined: Sat May 16, 2009 3:21 am
This quilt is lovely...you do such nice work. Thanks for all your efforts! Deb
---
Posts: 17128
Joined: Sat Jan 06, 2007 6:58 pm
Thanks.
Lori

---
Posts: 3294
Joined: Mon May 19, 2008 5:27 am
The quilt pictured here today was sent to my sister Leenie. Leenie had her first lumpectomy about 3 weeks ago. She needs radiation. We were getting ready to head to a wedding today. Very bitter sweet as we were supposed to have two weddings in two weeks but tragically my sister's future brother in law was taken to heaven with a horrible freak accident. I took the quilt to the wedding with me and when it was almost over I said, Leenie I have something for you. I gave her the note from you and Mary Ellen first and then gave her the quilt. She put it in her arms and kept hugging it. I said Leenie, I really had absolutely no idea this was coming for you. What perfect timing. She took it to the car and said, I know what I am cuddling up with tonight. She looked as each piece of fabric, LOVES THE ROSES!!! and the words and then said, when I retire, I am gonna do this and then I can make things for your friends. Thank you so much Mary Ellen and zfatcat. Leenie is going to contact you both. They are staying in their motorhome tonight near where todays wedding was and she said, I am using this tonight to cuddle with, hubby can use his sleeping bag. You have touched her heart in a way that you will ever know. Two years ago Terrie and now Leenie. Thank you just isn't enough.
---
Posts: 3143
Joined: Thu Jan 04, 2007 12:02 pm
Are these quilts still being done? In the past I have gotten a few tops and after quilting them on my HQ16 gave them to ladies I knew who were receiving treatments. They both asked that I not take their picture (wish I had taken pictures of the quilts before I presented them)but were very thankful for the love and support each stitch represented. This project is very dear to my heart and I want to start working on it again!! Let me know what I need to do to help or get this project going again. Hope to hear back from several to you that will be helping out. Happy Stitching! Debi
---
Posts: 9270
Joined: Fri Jan 05, 2007 9:59 am
Debi, you might send a PM to zfatcat. She has been working on this project. Things aren't quite as active as they were when last you checked in, but I have a feeling others would also like to continue this project. It's so helpful to those who are suffering!
---
Posts: 17128
Joined: Sat Jan 06, 2007 6:58 pm
BC Pink quilt. This has been in the closet for a while. Blocks made by busyhands. I put them together and quilted it last night.
back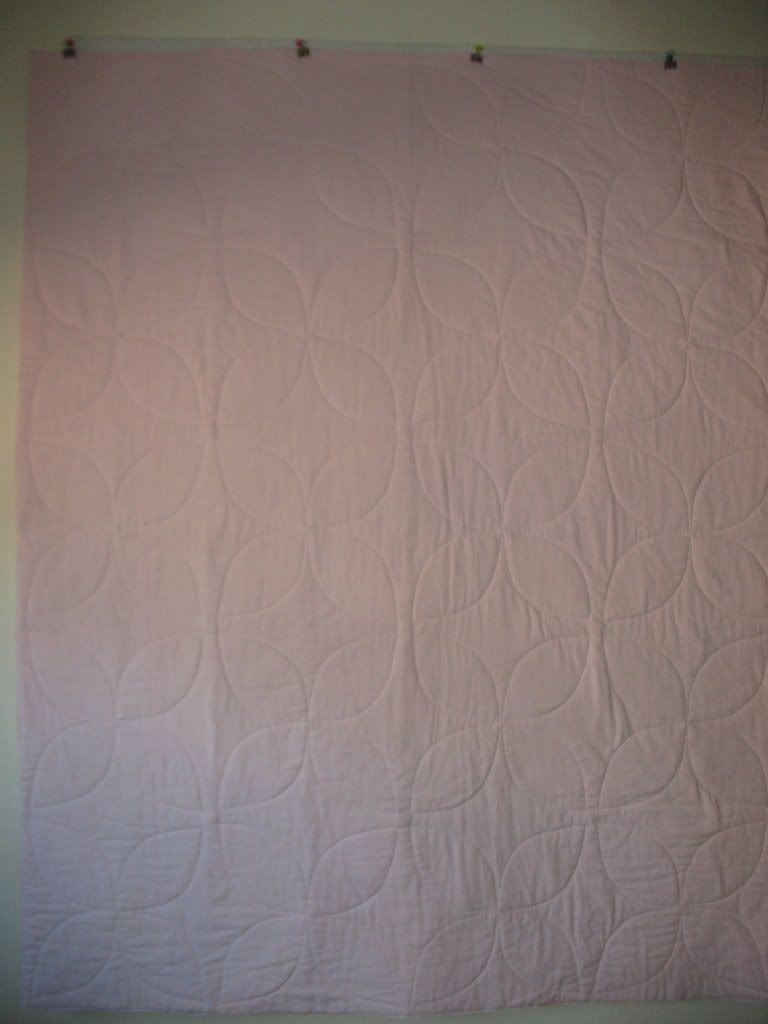 Lori

---
Posts: 17128
Joined: Sat Jan 06, 2007 6:58 pm
I got out the box of blocks and put this one together last night.
Lori

---
Posts: 17128
Joined: Sat Jan 06, 2007 6:58 pm
Just finished up another one. These blocks were a little different size so I put a border around each block to even them out a little bit.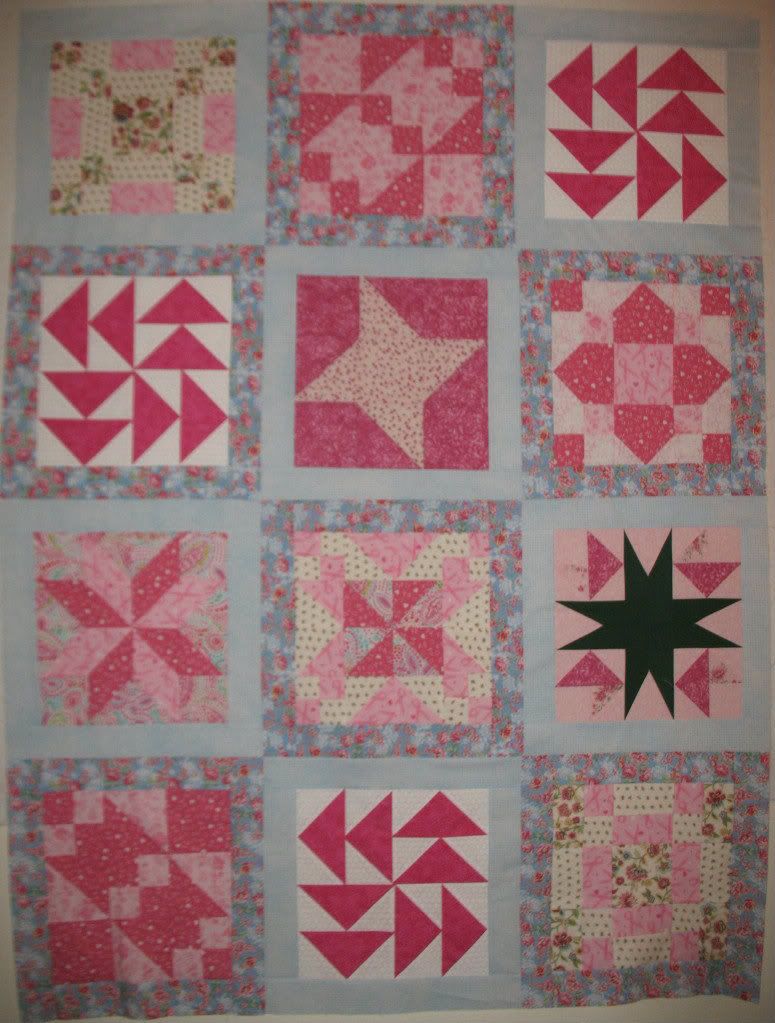 Lori

---
Posts: 10354
Joined: Fri May 04, 2007 6:23 pm
Lori.....They look wonderful!!! The sashing/borders on the one kind of pull all the different blocks together.

Thank you for doing these quilts.......they will bring somone some comfort when needed.

Linda
Have Fun,
Linda S / OASIS
---