Welcome to the new Quilt in a Day community pages. Please use your old username and password to log in. If you forgot your password, you can reset it from the log in page. If you have questions about how the new board works, try the FAQ link above.
Posts: 8618
Joined: Sat Jan 06, 2007 2:18 am
This was from a sew-along hosted by Gmaann when the Forum was getting started. Made from Civil Was Reproductions.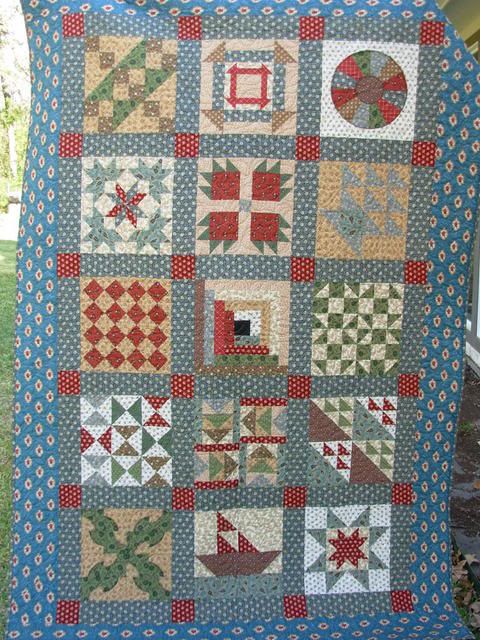 Sue
---
Posts: 23
Joined: Fri Aug 27, 2010 1:13 pm
---
Posts: 7335
Joined: Mon May 12, 2008 5:38 am
---
Posts: 2310
Joined: Fri May 11, 2007 5:29 pm
Beautiful, Sue.....love the colors and fabrics. Very nice.
---
Posts: 9270
Joined: Fri Jan 05, 2007 9:59 am
It's beautiful, Sue - and good to see it again. This way it will stay current and inspire others!
---
Posts: 1600
Joined: Sat Aug 11, 2007 8:22 am
Very nice with these fabrics and I especially love the backing.
---