Welcome to the new Quilt in a Day community pages. Please use your old username and password to log in. If you forgot your password, you can reset it from the log in page. If you have questions about how the new board works, try the FAQ link above.
Posts: 729
Joined: Tue Aug 12, 2008 3:20 pm
This is my Tossed 9- patch and how I quilted it. Cousin Sue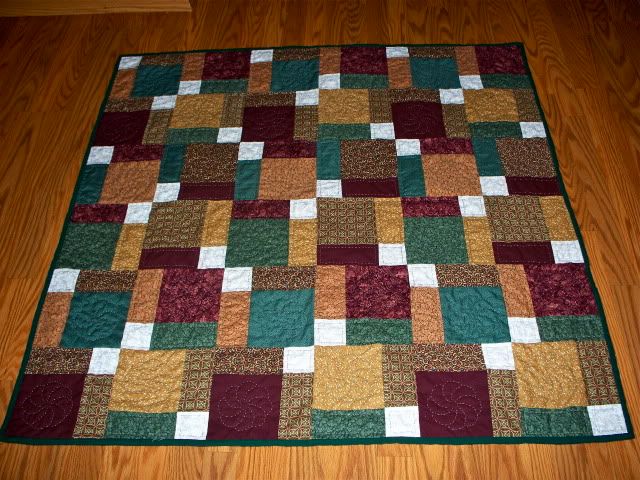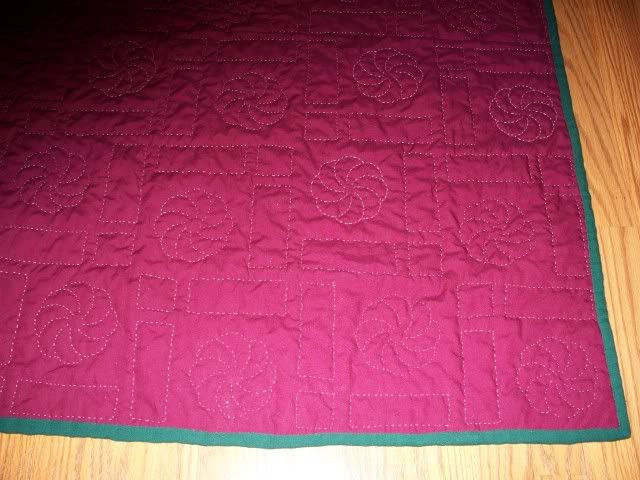 ---
Posts: 10353
Joined: Fri May 04, 2007 6:23 pm
I LIKE it!!! Love the colors with the white. Love your little flowers in the large patches. They look hand quilted maybe.? I need to move forward and try some motifs, but I'm afraid of ruining a perfectly good quilt. I think I will try it on the inside of some totes.

Very Nice!
Linda
Have Fun,
Linda S / OASIS
---
Posts: 7335
Joined: Mon May 12, 2008 5:38 am
Cousin Sue....really nice hand quilting! I like the flower design!

Joanne
---
Posts: 4655
Joined: Wed Dec 19, 2007 9:15 pm
It's just as pretty from the back as it is from the front!
---
Posts: 9253
Joined: Fri Jan 05, 2007 9:59 am
I love the look of your Tossed Nine Patch without borders! VERY stunning!
---
Posts: 1425
Joined: Fri May 11, 2007 7:56 pm
Sue, I really like this one!

Debbie
---
Posts: 1652
Joined: Sat Aug 18, 2007 1:19 pm
WOW, how elegant. Who would have thought you could make an elegant quilt out of this easy pattern! Really wonderful!
---