Top I made for my girlfriend.
Quilt I made for my sister.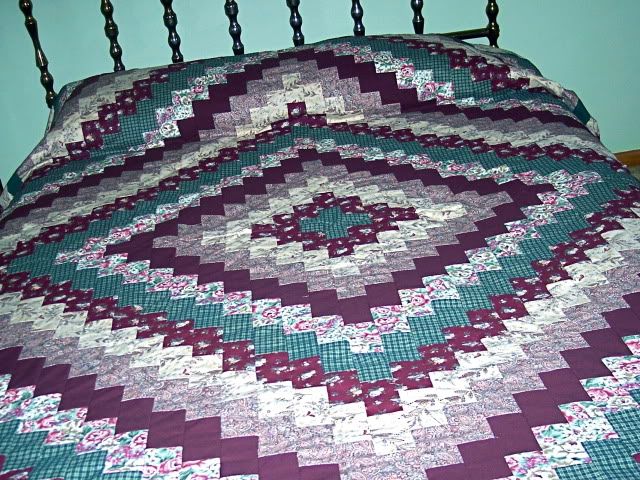 Quilt for me. This is the easiest pattern ever!! No matching of points. I didn't put borders on this one. I like the pattern clear to the edge. I also made them long enough to go over the pillows.