Welcome to the new Quilt in a Day community pages. Please use your old username and password to log in. If you forgot your password, you can reset it from the log in page. If you have questions about how the new board works, try the FAQ link above.
Posts: 78
Joined: Wed Oct 07, 2009 5:00 am
Here is a Day and Night I made 2 years ago for Grandson.
---
Posts: 78
Joined: Wed Oct 07, 2009 5:00 am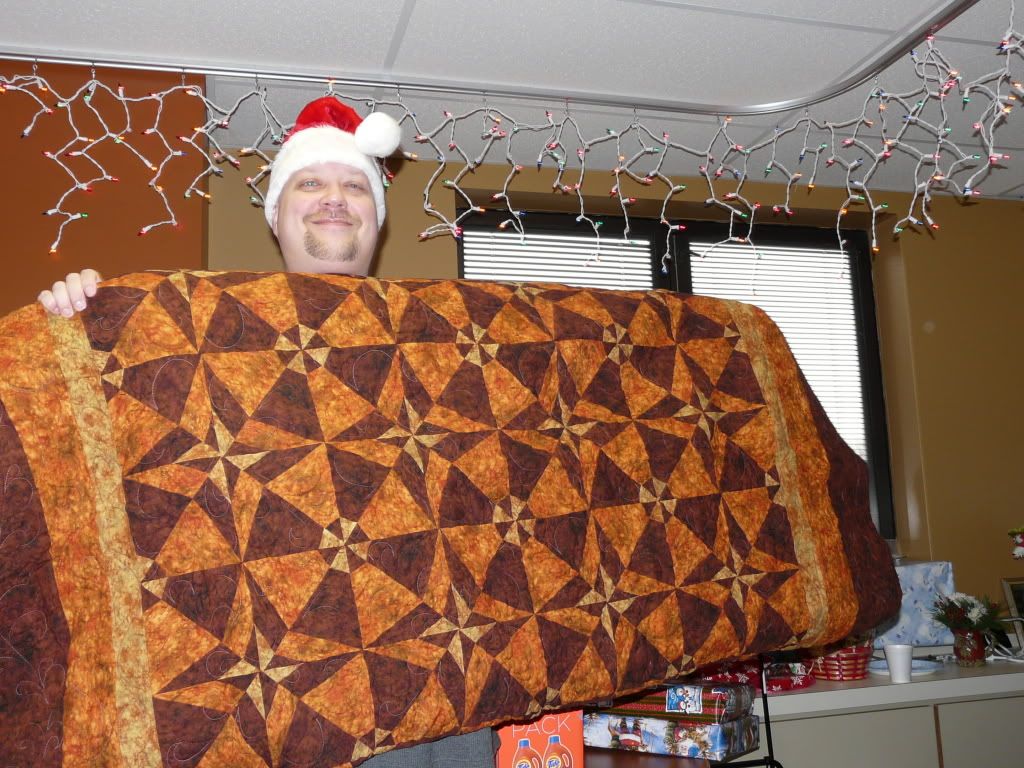 this one for SIL
---
Posts: 12021
Joined: Sat Jul 04, 2009 12:18 pm
Beautiful!!! I really like the rusts/browns, but the other one is really striking! I like it, too!!! This is one of my favorite patterns!
---
Posts: 21698
Joined: Mon Feb 05, 2007 10:04 am
Both are beautiful. I guess I'm just going to have to make one.
---
Posts: 9270
Joined: Fri Jan 05, 2007 9:59 am
Really gorgeous quilts! And what a happy SIL! You have made a hit with these beautiful creations, I can tell!!
---
Posts: 3019
Joined: Mon Oct 12, 2009 8:33 am
Both are gorgeous. One of these days I will get brave enough to try this!
---
Posts: 148
Joined: Wed Jun 20, 2012 6:31 am
Love the quilts they are beautiful. He looks so Happy!
---